Helping dogs to walk again in less pain,
to live longer, healthier, happier lives, &
avoid injury with Massage and Core Fitness.
I'm Angela Day
Founder of Born to Run
"I give your dog back their sparkle!"
I work with all breeds, ages, and abilities, from those with arthritis, hip or elbow dysplasia, cruciate injury, and other mobility affecting conditions, to the sport and working dog.
My passion is in improving the musculoskeletal health and wellbeing of dogs through the natural gentle, power of clinical massage and core conditioning.
I openly share my knowledge in an easy to understand way, and empower pet parents to confidently identify and understand the subtle signs of pain as well as offering top tips to help our dogs live their best life!
Having left a high-flying corporate role in a global company, I've never felt so fulfilled.  Working with dogs is a vocation.  I wake up every day and say "today I get to make more dogs feel better," is what I love most about being a Canine Massage Therapist & Core Fitness Instructor.
Testimonial
"Finally! someone who understands that my dog is an individual.
Someone who works with me to achieve our personal goals, thank you Angela!".
Sarah & Billy
In addition to my vocation being all about dogs my personal life is no different.
I spend all my free time with Shadow, my crazy, mad husky.  I can't think of anything better than having him at my side.
Well, when I say at my side, as a typical husky it's probably more accurate to say he's my dot in the distance.
I'm a member of IAAT which provides Vets, Owners and Insurance Companies with a register of trained professionals: http://www.iaat.org.uk 
I'm a member of The Canine Massage Guild which provides Vets, Owners and Insurance Companies with a register of trained UK wide professionals: https://www.k9-massageguild.co.uk/
5 years+ in Clinical Practice in Bury St Edmunds Suffolk
Member of the Canine Massage Guild
Member of the International Association of Animal Therapists
Contributor to the worlds 1st Clinical Trials with Winchester and Sparsholt Universities
Fully Insured with Balens
Ave, CPD each year 50+ hours.  (Industry standard is 25 hrs)
Licensed Canine Conditioning Academy Coach
Properly Licensed to deliver Canine Massage Workshops to you
Ethical working – no block bookings.   I treat as I find.  If in 3 treatments you see no improvement then I will openly discuss alternative options with you.
World First Clinical Trials!
"Clinical Canine Massage Significantly Reduces Pain Severity in 95% of Dogs",
Study by University of Winchester Finds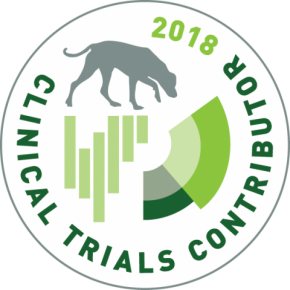 "Angela is delighted to be a contributor to the worlds first Canine Massage Clinical Trials being conducted by Sparsholt and Winchester Universities to prove the effectiveness of Canine Massage.
She says "These ground breaking trials are a game changer for Clinical Massage and in particular the Lenton Method, a trademarked series of protocols taught only to Canine Massage Guild members."
"Angela is compassionate, intuitive, highly knowledgable, patient, lovely and passionate about helping dogs. Your dog or dogs will feel better, move better and feel heard and nurtured. A beautiful gift to your furry best friend."
"Angela is a highly skilled Canine Massage Guild Member. The Canine Massage Guild is a network of professional therapists spanning the UK and beyond. It is the massage therapy choice for the owner who appreciates the unrivalled quality of training achieved by the Canine Massage Guild member."
"We are seeing really good measurable results for dogs and handlers that undertake the 8 week Foundation Conditioning Programme. We have instructors already running courses and more licensed instructors coming on board. Born to Run's Angela is doing a fabulous job!"
"It was an absolute pleasure to meet Angela, and to see an inspired and highly skilled demonstration of Canine Massage, by a lady who is clearly passionate about her work, about helping pets and about Holistic care.
I wouldn't hesitate for a second to take a dog of my own to Angela for treatment (and I specialised in orthopaedic surgery for 3 years before becoming a holistic vet!).
If you have a pet with a musculoskeletal problem, I suggest you ask your vet for a referral to Angela"
CORE CONDITIONING SERVICES
Movement is the key to healthy joints
Your dog will:
be fitter, faster, stronger
more flexible
look physically balanced
have more energy
move better, stand better
Provides natural pain relief
Keeps muscles and joints healthy
Restores balance and sense of calm
Keeps your dog moving
Reduces stiffness
Keeps the canine athlete top of their game
Learn how to massage your own dog saftley at home.
Fun, interactive, and information-packed
Learn life-changing massage techniques and routines
Explore the wonderful anatomy beneath your dog's skin.