Born to Run
Working With Your Vet
"Canine Massage Significantly Reduces Pain Severity in 95% of Dogs",
Study by University of Winchester Finds
Providing the very best in complementary care
Helping to Protect Our Planet.   No Need to Print
Conditions Clinical Canine Massage Helps
Lameness -♦- Osteoarthritis -♦- Hip Dysplasia -♦- Elbow Dysplasia -♦- Spondylosis -♦- OCD -♦- Conservative management of Cruciate Injury & Luxating Patella (grades 1 & 2) -♦- Intervertebral Disc Disease (IVDD) -♦-Tendonitis -♦- Sciatica -♦- Soft Tissue Injury (Strains & Sprains) -♦-  Myofascial Pain (often seen as twitchy skin on the back) -♦- CDRM
Good news for your dog!
Would you entrust the health of your dog to someone who hasn't undergone extensive training?
No?  Then you'll be comforted to know that the welfare of your dog is protected by law.
The Veterinary Surgeons Act 1966 and Exemptions Order 2015 stipulate that before any manipulative therapy is performed upon an animal – in this case your dog – Veterinary Consent must be obtained.
I am happy to report that I have undergone rigorous training (2 years with the Canine Massage Therapy Centre) and having run a successful practice for over 5 years I am happy to report that this therapy is now clinically proven to significantly reduce pain in 95% of cases.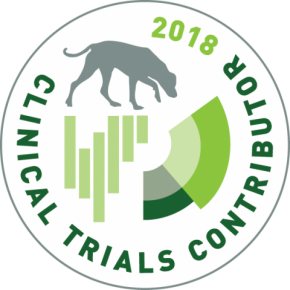 THE SPORT  & WORKING DOG
Just as in the human world a sports massage therapist keeps the athlete at top of their game.
Well, that's me for the dog world.  Improving elasticity and keeping all those gorgeous muscles sliding and gliding freely.  
"I wouldn't hesitate for a second to take a dog of my own to Angela for treatment
(and I specialised in orthopaedic surgery for 3 years before becoming a holistic vet!). "
Dr. Vince MacNally  – BVSc VetMFHom MRCVS"
"Born to Run were recommended when I was looking to help my dog recover from cruciate knee surgery.
He's had a wide range of treatments to keep him sound – physio, hydro, chiro etc,. but the massage is the one that I have found has made the most sustainable difference to his condition"
Liz and Beanie
"I run with my golden doodle Perci ( Cani Cross).  A few months ago I noticed he had a limp
I rested him but it didn't improve.
I had been to a talk Angela did at our vets so contacted her.
Perci was so at ease and you could visibly see him easing under Angela's hands.  
After just one session his limp went completely.  Perci and I cannot recommend her enough
Bex & Perci
"Jessie suddenly developed a highly fatigable gait with all four legs affected.. followed by catastrophic muscle and weight loss over her whole body…
We were seriously considering having her put to sleep!"
In combination with diagnostics at Dick White Referrals, Angela worked in a very kind, gentle, and consistent way with Jessie.
We are very pleased to report, that our little dog's health has been restored and that it is clearly sustainable.

Dr. Steve & Dr. Mandy Humphries & Jessie
got a question?
Send us a message.